Maximum human diversity fosters multiple business benefits by creating an enriched organisational environment, so working towards it should be a no-brainier. We're still at the beginning of the journey in London's insurance market, where the importance of attracting and retaining diverse talent is not yet understood by everyone. To help, here are five reasons to build diversity into your firm:
1. Diversity in all its aspects including but not limited to – age, race, gender, disability, religion, sexual orientation and diversity of thought – improves business decisions, because people within organisations that have fostered a rich mix of diversity are more able to bring fresh thinking to the table. When a group of problem-solvers has a range of perspectives, the solutions reached are more considered, better informed, and analysed from many angles.
2. Diverse environments are better workplaces with richer cultures. Society still hasn't shaken its stereotypes and biases, but they're more likely to be challenged by individuals within diverse organisations. Understanding others first-hand pushes out old thinking, and opens the door to open dialogue. That in turn fosters greater cooperation at all levels, which improves outcomes by ensuring everyone is heard and respected. Multiple studies show that, in this way, diversity improves the bottom line.
3. People with diverse career backgrounds bring diverse skills. Any major business change is likely to require skillsets which are not learned through the market's usual career path (graduate, join, progress, learn along the way, become the expert, impart your skills to new recruits, maybe get poached). For example, filling a data analysis role requires a different employment approach. Graduates with skills like coding, social media, and agile methodology now often teach their more experienced colleagues new and modern ways of working. It's therefore crucial to look into different places, often outside financial services, for people with varied skillsets.
4. Diversity enables business resilience. Candidates from other countries tend to possess courage and resourcefulness. It takes great determination to leave your culture, your language, and your extended family behind to seek new opportunities. Characteristics such as bravery, ingenuity, resilience – are invaluable to any firm fortunate enough to find candidates who possess them, since they are qualities that underpin the longevity of an organisation.
5. Diverse firms attract great people. Today's candidates are simply more savvy, and actively seek a diverse workplace culture. Many have studied and or worked in a multicultural post-secondary environment, and would see a move away from that melting pot as a step backwards. Candidates regularly ask about diversity, flexibility, work life balance and culture before they even come for an interview. It is commonplace for candidates to enquire about a company's approach to ESG,CSR, and other current issues and the best will turn away from one-dimensional employers.
We cannot afford to be complacent. Those that have yet to bring diversity to their businesses are foregoing its multiple benefits, and as such may find they fall behind the competition. There is no downside to having a diverse workplace. That leaves only two questions: Is our organisation as diverse as it could be, and how do we make sure it is? The answers are easy, and the upside is huge.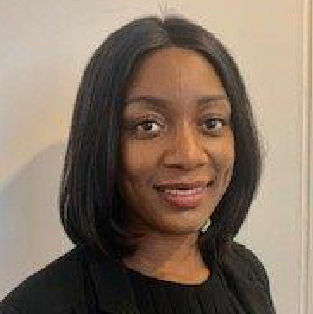 Phillippa Lewis
HR Business Partner
Scor