We pursue collaborative relationships with our partners that are mutually beneficial, allowing them to enjoy brand promotion, empowerment of their employees, access to our network/talent pool whilst also making a contribution to the governance of Equity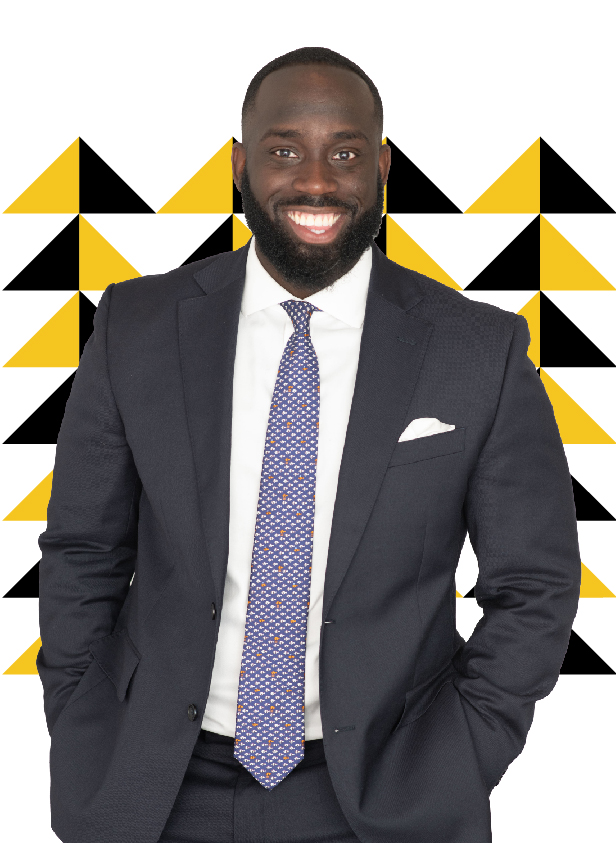 Talent attraction is an empty concept without talent retention. Equity's partnership programmes act as a seamless extension of the employee network group and creates inclusive and thriving communities within the industry.
Our programmes help to increase employee and employer engagement through events, research, outreach and mentoring which all help to overturn workplace isolation and improve retention for minority candidates. Our candidates have a 95% industry retention rate which is largely driven by the engagement from our partnership programmes.
The Equity partner pledge
Champion minority and ethnic professionals' advancement in the insurance sector
Enable a thriving community for minority professionals and allies through events, mentoring and research
Become the leading recruiter specialising in diversity in the insurance sector.
Support new and emerging ethnic or minority talent in insurance.
Partner with businesses in which minorities can thrive, talent is nurtured, and firms can establish themselves as attractive destinations for young minority professionals.
Benefit our business partners with access to a thriving nationwide community of potential recruitment candidates'.
Act as a seamless extension of the D&I function enabling inclusive environments to keep your minority candidates and allies engaged.
BMS
BMS is a dynamic, independent, global broker established in 1980, delivering specialist insurance, reinsurance, and capital markets advisory services.
Brit
At Brit, we believe that the uncertainty of the future should never stand in the way of progress.That's why we exist. To help people and businesses face the future and thrive.
Every day, we channel our entrepreneurial expertise to write the most opaque risk that the future holds, embracing the change faced by our clients by delivering a service that's open, honest, and fair. One that invests in the new products and claims delivery they need in a world of complex risk. We are dedicated to innovation, developing client solutions, efficient capital vehicles and a technology-led service that not only lead the market, but drive the future.
Our culture is one where you can be yourself. We think that if you bring your authentic self to work, then you will thrive, and we will too. Our Brit People Forum have champions and support groups for all aspects of Inclusion and Diversity. Our sponsorship of Equity is an important part of our commitment to improve inclusion and diversity at Brit and ultimately the Insurance industry as a whole.
CFC
CFC is a specialist insurance provider, pioneer in emerging risk and market leader in cyber. Our global insurance platform uses cutting-edge technology and data science to deliver smarter, faster underwriting and protect customers from today's most critical business risks.
The culture powers their business and sets us apart. The staff are passionate, entrepreneurial and care deeply about the business and each other. This is complemented by a tangible sense of ownership, the business being 60% employee owned.
Fidelis
Fidelis MGU operates a diversified business model based on a four pillar strategy, being bespoke, (re)insurance, specialty and partnerships/fee income operating via three entities in Bermuda, London and Dublin. Fidelis employs a suite of robust underwriting controls, including a daily Underwriting and Marketing Conference Call (UMCC) to ensure superior underwriting, provide live market insights and help the business to react quickly to emerging opportunities.
The Fidelis Executive management team brings together 200+ years of cumulative experience in broking, underwriting, corporate and actuarial roles, as well as long-term client and broker relationships.
Lloyd's
Lloyd's is the world's specialist insurance and reinsurance market.
With expertise earned over centuries, Lloyd's is the foundation of the insurance industry and the future of it. Led by expert underwriters and brokers in more than 200 territories, the Lloyd's market develops the essential, complex and critical insurance needed to underwrite human progress.
Backed by diverse global capital and excellent financial ratings, Lloyd's works with a global network of over 4000 insurance professionals to grow the insured world—building resilience for businesses and local communities and strengthening economic growth around the world.
Marsh
Marsh McLennan is the world's leading professional services firm in the areas of risk, strategy and people. They're 83,000 colleagues advise clients in 130 countries. With annual revenue of nearly $20 billion, they help corporate and public sector leaders navigate an increasingly dynamic environment through four market-leading businesses – Guy Carpenter, Mercer, Marsh and Oliver Wyman. Together, they address the most complex challenges of our time.
Scor
SCOR aims to be the reinsurance company of the future. In the context of an expanding risk universe, we are uniquely positioned to benefit from positive long-term trends in the reinsurance industry, including the progressive reduction of the protection gap in all markets across the world.
With over 50 years in the business of reinsurance, the Group's vision and ambition are intact, and we have every confidence in our ability to continue to flourish as a solvent and profitable global reinsurer in the years ahead. We will continue to expand our offering, increase our efficiency, and constantly improve our tools, processes, and models, accelerating the use of new technologies and innovating products and services across the company.
For 50 years, our resilience has contributed to the protection and welfare of millions of people around the world. Our resilience means your resilience.
Sompo International

As a trusted, leading global provider of P&C commercial insurance, reinsurance and consumer insurance, Sompo International takes a personalized approach to providing solutions for the unique needs of our clients.
Our success is driven by our strong culture based in ethics and integrity. Our 9,000+ employees all believe that these core values drive our success, and that when relationships are held in the highest regard, anything can be accomplished.
At Sompo International, our ring is more than a logo, it is a symbol of our promise.
Tokio Marine Kiln
Tokio Marine Kiln is a forward-thinking international underwriting business which operates in the Lloyd's and Company markets.
As part of one of the world's largest insurance groups, Tokio Marine, it empowers its people around the world to protect customers against complex and ever-changing risks.
Tokio Marine Kiln has four underwriting teams focused on: Property & Casualty; Marine, Aviation & Special Risks; Accident & Health, Contingency & Equine; and Reinsurance, which are complemented by a first-class Claims team and an expert Risk Engineering service.